Managing Rapid 'Ōhi'a Death at Hawai'i Volcanoes National Park, Tue, June 13, 7 p.m., Kīlauea Visitor Center Auditorium in Hawai'i Volcanoes National Park. Ecologist David Benitez shares lessons learned since ROD was first identified in 2014 and discusses management of ROD within and beyond park boundaries. Free; park entrance fees apply.
Hawaiian Monk seals haul out onto the atols and islands of the National Marine Monument
in Northwest Hawaiian Islands. Photo by Mark Sullivan/NOAA
THE WORLD'S LARGEST MARINE PROTECTED AREA has gained an aggressive defense by Sen. Brian Schatz. In a statement today, the U.S. Senator noted that "Less than a year ago, President Obama announced the creation of the world's largest marine protected area with the expansion of Papahānaumokuākea Marine National Monument in the Northwest Hawaiian Islands.
     Shatz called it "one of the most important actions an American president has taken for the health of the oceans," and says, "I still believe that to be true. Protecting some of the world's most significant ocean ecosystems gives us the the chance to replenish stocks of ahi and swordfish, take action to fight climate change, and give a greater voice to Native Hawaiians.
Nenue and other fish abound at the National Marine Monument that
could loses its status under a Trump directive.
Photo from NOAA
     Schatz states that Papahānaumokuākea faces a threat under. President Dondald Trump has ordered the Department of the Interior to review its status as a national marine monument. "This is part of an unprecedented move by the Trump Administration to consider eliminating or shrinking at least 27 national monuments," declared Schatz.
     "
Our best chance to stop them is an outpouring of public support. Will you help us save these 27 national monuments, like Papahānaumokuākea, and add an official comment to the Department of the Interior here?
" asks Schatz.
     According to Schatz, "Like many of the other national monuments targeted by this unnecessary review, the value of Papahānaumokuākea comes not only from its beauty and unique place in American history, but also from the opportunity for educational exploration and cultural practice that can only occur in its protected environment.
     "We must fight to keep Papahānaumokuākea, Giant Sequoia in California, and the countless other places that help us better understand both our country's past and future. These landmarks are protected because of their official status as national monuments. Any change in designation could have drastic effects on our ability to protect them.
To read comments, add your own, and like this story, see
Facebook
. Follow us on
Instagram
and
Twitt
er.
"MERE CAMOUFLAGE FOR AN UNCONSTITUTIONAL PURPOSE" is how the 9th Circuit Court of Appeals in San Francisco characterized its ruling today against the revised executive order by Pres. Donald Trump that would have halted entry into the U.S. from six Muslim-majority countries. The decision affirmed nearly all of Hawai`i federal Judge Derrick Kahala Watson's ruluing blocking the Trump travel ban.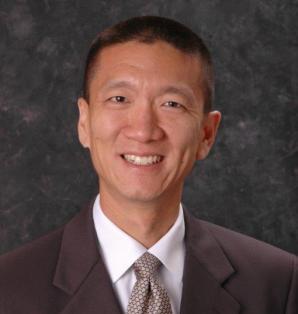 Hawai`i AG Doug Chin
    Responding to Hawai`i Attorney General Doug Chin's lawsuit, the 9the Circuit rejected the government's contention that Trump's March 6 executive order was valid on its face. Hawai`i argued and the appeals court agreed that a "mountain of extrinsic evidence, mostly in the form of statements by the President himself," indicated that the Trump administration's "rationale is a sham."
Judge Derrick Kahala Watson
     The 9th Circuit did lift an injunction that prevented the administration from reviewing its vetting procedures while the case moves forward. Should the administration finish its work on vetting, the case may become moot, as the ban would be for only 90 days.
     The decision states that "The order does not offer a sufficient justification to suspend the entry of more than 180 million people on the basis of nationality. National security is not a 'talismanic incantation' that, once invoked, can support any and all exercise of executive power." 
     The decision is similar to the 4th Circuit Court's May 25th ruling in Virginia, saying that the ban was motivated by a desire to exclude Muslims.      The 9th Circuit described the Trump rationale as "mere camouflage for an unconstitutional purpose." The ban was to have applied to people from Iran, Libya, Syria, Somalia, Sudan and Yemen. It also would have banned all refugees for 120 days.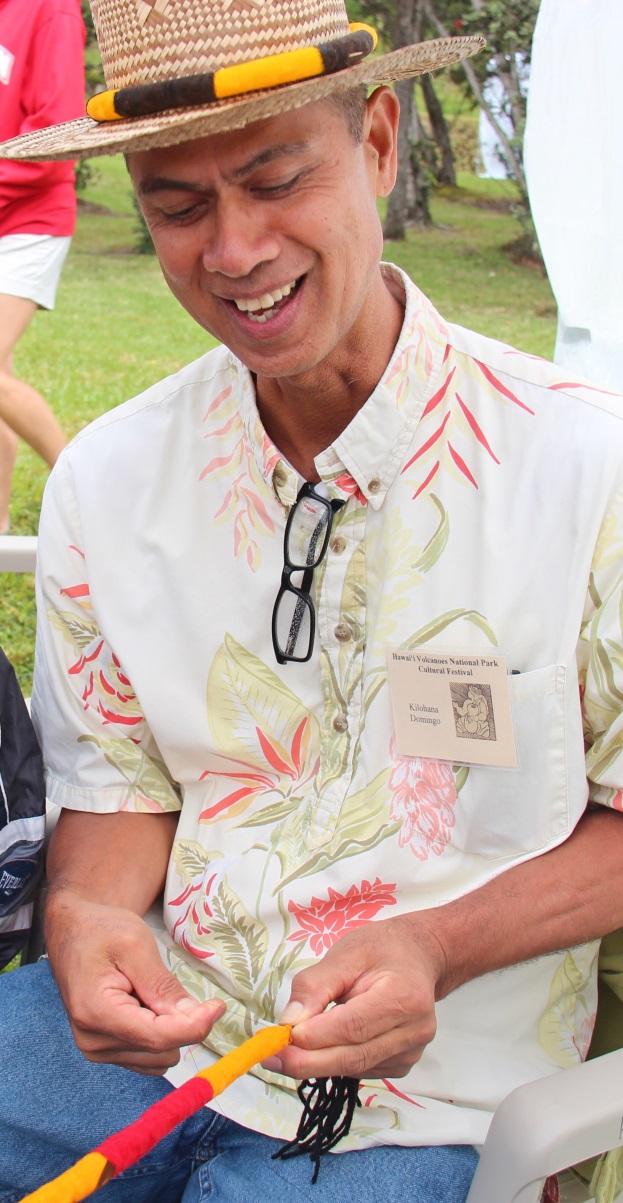 Kilohana Domingo shares
his skill at making feather lei.
Photo from NPS
A Walk into the Past
features a living history presenter, dressed in period costume and bringing back to life Thomas A. Jaggar, founder of Hawaiian Volcano Observatory and a prominent figure in the history of volcanology, the study of volcanoes. It takes place Tuesday at 10 a.m. and also at noon and 2 p.m. Meet at Kilauea Visitor Center. Free. park entrance fees apply.
Lei Hulu
 (Feather Lei Making) Demo, Wed, June 14, 10 a.m. – 12 p.m., Kīlauea Visitor Center lānai in Hawai'i Volcanoes National Park. Kilohana Domingo demonstrates his mastery of this Hawaiian art form. Free; park entrance fees apply.

Hawai'i Cordage Plants, Thu, June 15, 10 – 11:30 a.m., Volcano Art Center in Volcano Village. Linda Pratt discussed the botanical aspects, distribution and habitat of various species. Register at 967-8222. Free; register at 967-8222.

Family Reading Night, Thu, June 15, 5 p.m., Ocean View Community Center. 939-7033

OVCA Board Meeting, Thu, June 15, 6 p.m., Ocean View Community Center. 939-7033